BIO-MOTION a unique moving sintered glass filter media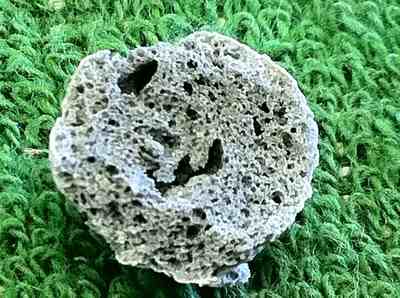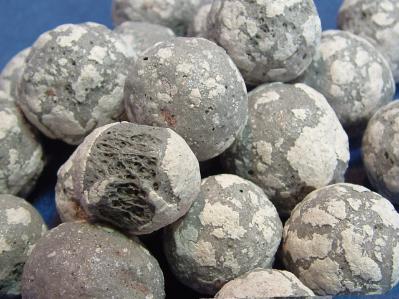 About BIO-MOTION
Manufactured in the UK by Aqua-Bio UK Ltd,
BIO-MOTION is the latest addition to the "Biohome" brand sintered glass filter media product range.
Whilst it can be used in static filters BIO-MOTION is the first specifically designed sintered glass filter media made to work in a moving bed filter.
BIO-MOTION can be easily moved by a regular aquarium air pump in a small conical style (bottle type) home made aquarium filter.
Take a look at " How to make an excellent moving bed filter" on you tube.
In a pond filter chamber or the sump of a large aquarium filter a larger air pump or small powerhead pump should be used to move the media.
BIO-MOTION can be used either alone or as an addition to existing plastic media to give a "massive performance boost
http://youtu.be/VyJJGA8-USk
How it works
BIO-MOTION is made of sintered glass (silica) a natural surface on which beneficial bacteria can form and colonise at a much faster rate than on plastic media, normally around 21-42 DAYS compared to plastics 6-20 WEEKS.
All beneficial bacteria is normally wiped out on plastic media by the use of medication, BIO-MOTION will retain some bacteria and recover from medication at speed.
The natural surface of BIO-MOTION means the bacteria do not need to form the slime layer they need to attach to plastic media therefore it runs clean and requires only gentle movement to give full water to media contact.
The surface area of BIO-MOTION is 10x greater than plastic media and with use this actually INCREASES as the outer surface wears and the inner surfaces are exposed giving a massive inner structure for the colonisation of new bacteria., this process will continue through its working life which should like other Biohome products be years but this will be entirely dependant on how it is used.
BIO-MOTION when manufactured is fired at a high temperature then a layer of very pure montmorillonite water conditioning clay is baked on the surface, this clay wears away over the first few months giving a improvment in water quality.
The clay we also sell separately for anyone wishing to continue its use.
The Biohome sintered glass filter media range of products
Customers in Asia will find most products available in there region through BIO-REIN BIOTECH SERVICES PTE LTD. SINGAPORE at above link.
Click on item, choose amount required and add to bag, press checkout button, at checkout page address is requested, from this a shipping quote is calculated and displayed.
At payment page please select PayPal
If any problems are experienced when placing a order then please email your order to 113117.3474@compuserve.com
We will send a PayPal invoice by Email
Thank You.
We ship to, UK, Europe, USA /Canada, other countries please use contact us page.